Example: Creating an application edition
1.
Open an Application Manager.
2.
Select
DevelopChooser
from the list of applications.
3.
From the
Applications
menu, select
Create New Edition
.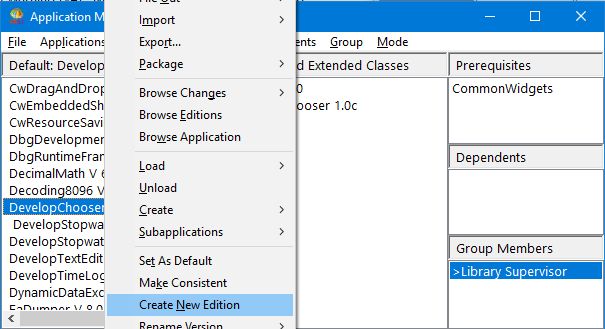 Now your application has changed to an edition that you or your group members can add classes to or change in other ways.
Last modified date: 02/28/2019