Opening TrailBlazer
When the check mark is displayed beside
Use TrailBlazer Browsers
in the
Tools
menu, a TrailBlazer browser opens when you select an option for a browser that displays code. For example, selecting
Browse Applications
from the
Tools
menu opens a TrailBlazer browser on applications in your image.
Upon opening, a TrailBlazer browser resembles the following: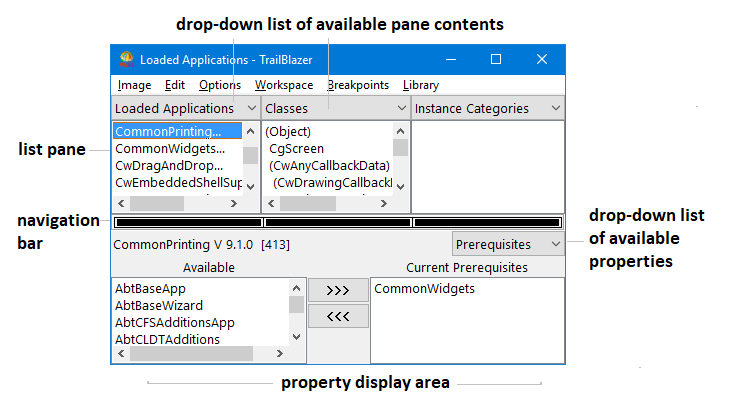 You can change the lists of components displayed by clicking on the navigation bar in the middle of the window. Or you can select options from drop-down menus above the window's panes.
Last modified date: 03/13/2019